Maximize Your Website's Potential with These Top-Rated WordPress Hosts
Find Your Perfect WordPress Host: Our Expert Reviews and Recommendations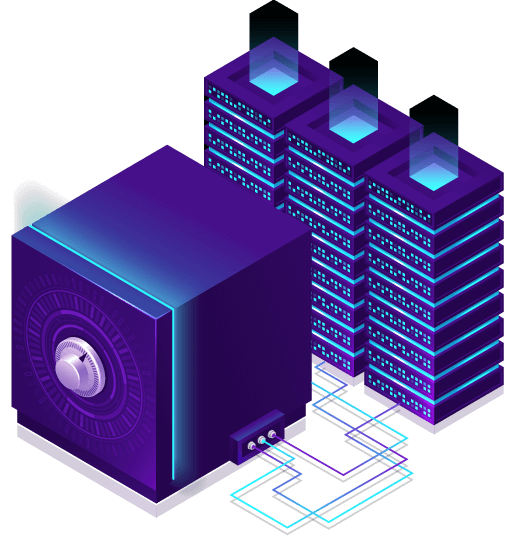 Best WordPress hosting
services of 2023: SUMMARY​
Looking for the best WordPress hosting? You've come to the right place! In this article, we'll review the top 6 WordPress hosting providers, based on factors such as speed, reliability, security, and customer support. We'll also provide a comparison table so you can easily compare the different providers.
No matter what your needs are, we've got you covered. Whether you're a small business owner with a simple website or a large enterprise with a complex website, we've got a hosting provider that's perfect for you.
So what are you waiting for? Start reading today and find the best WordPress hosting for your needs!
Finding the ideal WordPress hosting can make a huge difference in your website's success. After extensively testing various hosting providers, we've compiled the essential elements you need to consider when choosing your perfect host. Let's dive into our thorough analysis of affordable pricing, speed, security, uptime, hardware performance, and technical support.
Unbeatable Value: Affordable Pricing That Doesn't Compromise Quality
It's no secret that budget plays a critical role when selecting a WordPress hosting provider. However, affordable pricing doesn't mean you should compromise on the essential features you need. Our investigation revealed that the best hosting providers strike a perfect balance between competitive pricing plans and exceptional performance.
High-quality hosts offer a variety of pricing tiers to accommodate different needs, including shared, VPS and managed WordPress hosting options. Additionally, they provide essential features like SSL certificates, domain registration, and automatic backups at no extra cost. Carefully evaluate your budget and requirements before settling on the ideal pricing plan for your website.
Lightning-Fast Performance: Supercharged Speed Like Never Before
Speed is a crucial factor for any website's success, as it affects user experience, conversion rates, and search engine rankings. Our hands-on experience with various hosting providers led us to conclude that the top hosts prioritize blazing-fast loading speeds.
The best hosting providers use cutting-edge technology such as SSD storage, LiteSpeed servers, and advanced caching mechanisms to ensure rapid website loading times. When comparing hosts, pay attention to their server locations and choose one that can provide the best possible performance for your target audience.
Rock-Solid Protection: Impenetrable Security for Your Website's Safety
Our meticulous testing revealed that the finest WordPress hosting providers prioritize your website's security. Investing in a host with robust security measures can save you from potential threats, data breaches, and even search engine penalties.
Reliable hosts offer features such as free SSL certificates, automated backups, and malware scanning to ensure your site's protection against cyber threats. Top providers also implement proactive measures like regular server monitoring, firewall integration, and DDoS protection to provide an additional layer of security.
Always Online: Unrivaled Uptime Guarantees for Maximum Reliability
Uptime is a critical factor when choosing a WordPress hosting provider, as it determines your website's availability to users. After analyzing numerous hosts, we discovered that the industry leaders guarantee uptime of 99.9% or higher.
Selecting a host with a high uptime guarantee reduces the risk of losing potential revenue and visitor engagement due to unexpected downtime. Reputable hosts deploy cutting-edge server infrastructure and proactively monitor their systems to maintain high uptime and ensure your website's continuous accessibility.
Cutting-Edge Tech: Hardware Performance That Elevates Your Website
Our comprehensive testing indicated that superior WordPress hosting providers utilize advanced hardware technology to enhance website performance and reliability. Choosing the right hardware can undoubtedly improve your website's speed, security, and overall functionality.
Exceptional hosts employ state-of-the-art technologies like NVMe SSD storage, high-performance processors, and scalable resources. Furthermore, they offer multiple server locations to minimize latency and provide optimal performance for your target audience. When comparing providers, pay close attention to their hardware specifications to ensure maximum efficiency for your website.
Expert Assistance: Top-Notch Technical Support You Can Count On
An outstanding WordPress hosting provider should offer exceptional technical support to troubleshoot and resolve any potential issues. Our first-hand experience showed that the best hosting providers prioritize responsive and knowledgeable customer service.
Top hosts typically provide multiple channels for support, including live chat, phone, and email ticketing systems. It's essential to choose a provider with a track record of friendly and efficient support, ensuring that any problems are promptly addressed and resolved.
Top 10 Must-Know FAQs: Unravel the Secrets to Choosing the Best WordPress Hosting!